Hemostats,
Hemostatic Agents
Discover Reoxcel absorbable hemostats with different forms and types and effective against 40 types of microorganisms…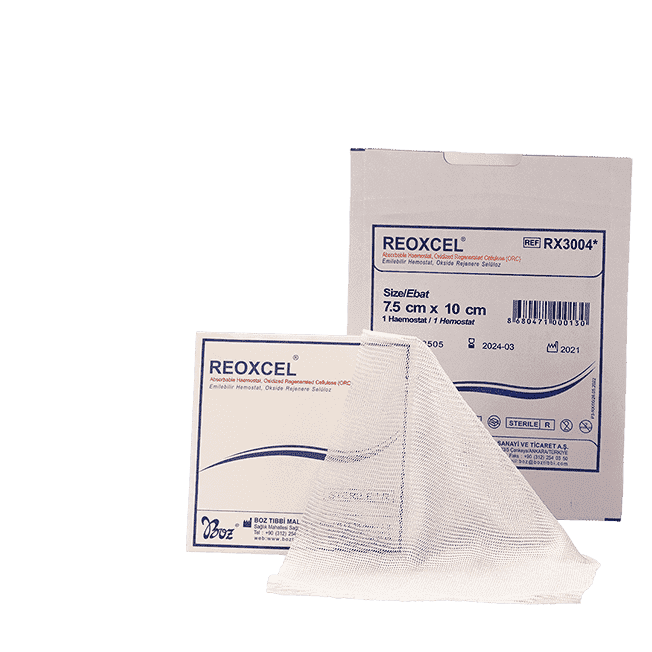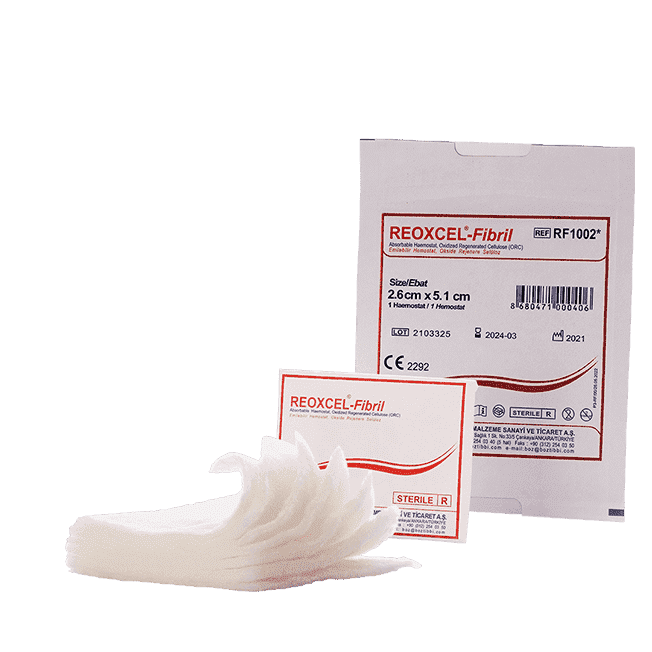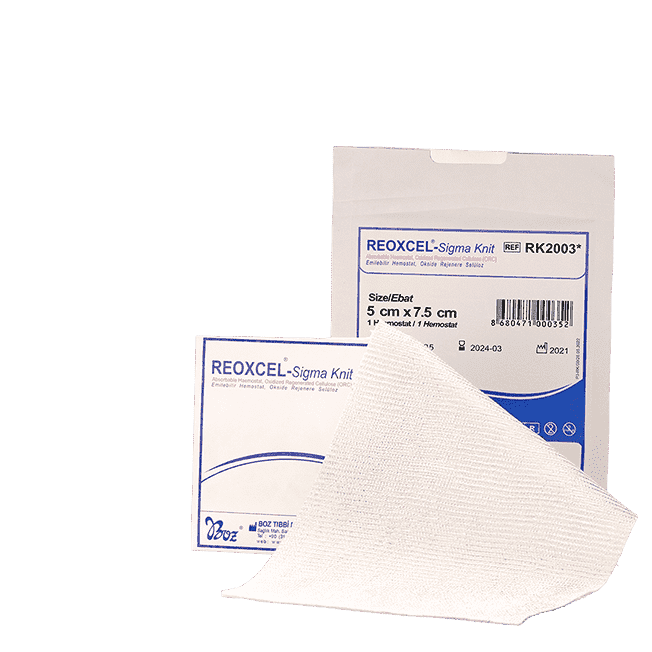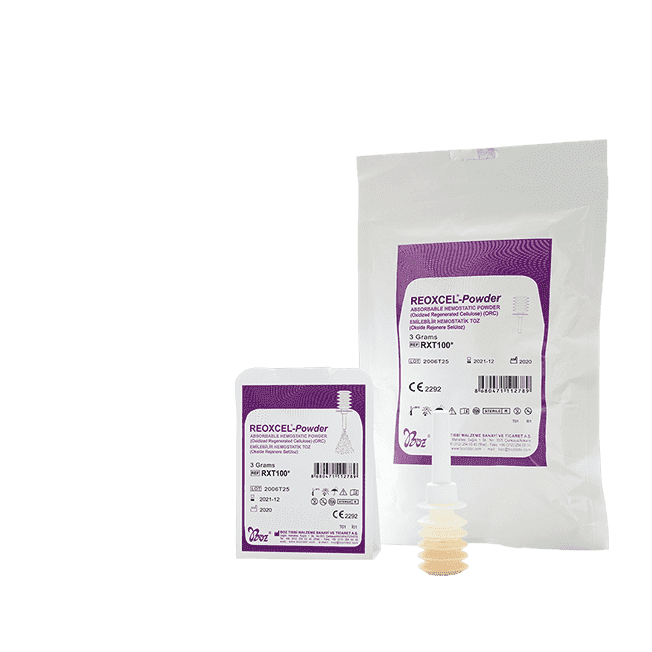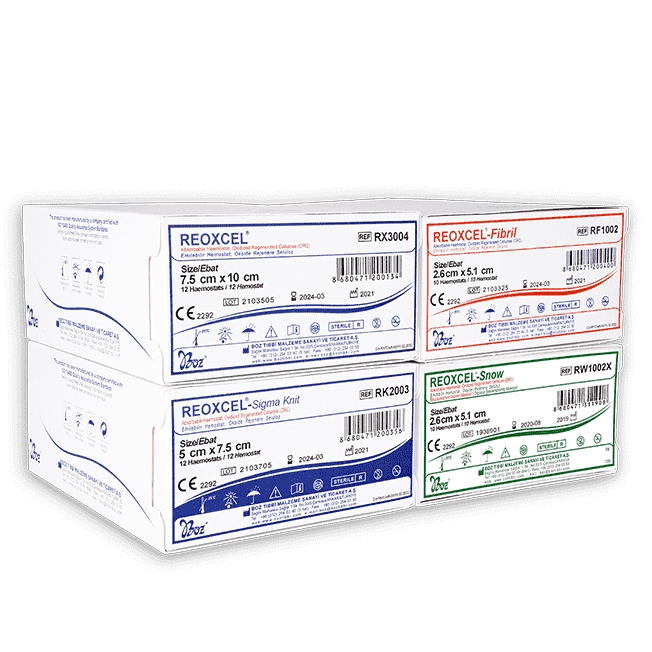 Hemostats,
Hemostatic Agents
Discover Reoxcel absorbable aemostats with different forms and types and effective against 40 types of microorganisms…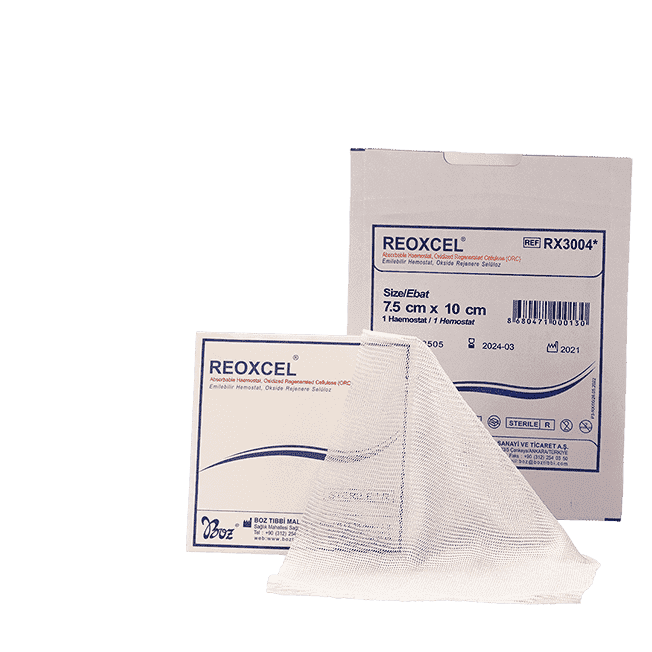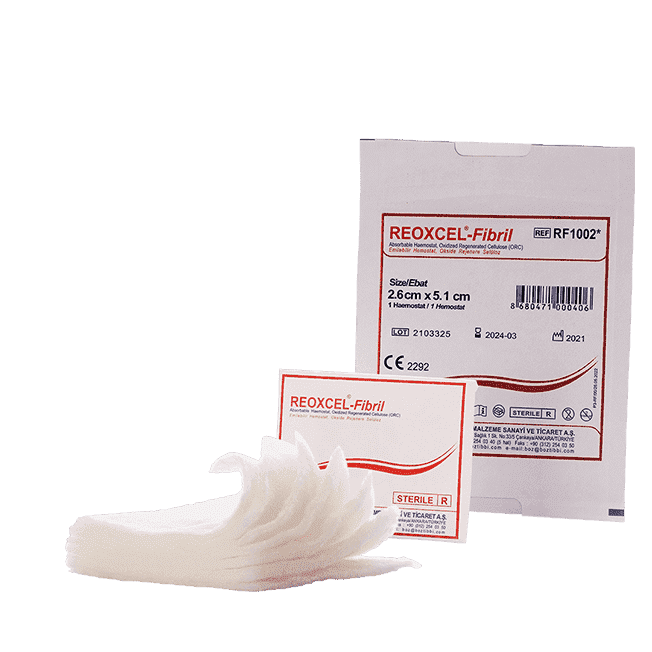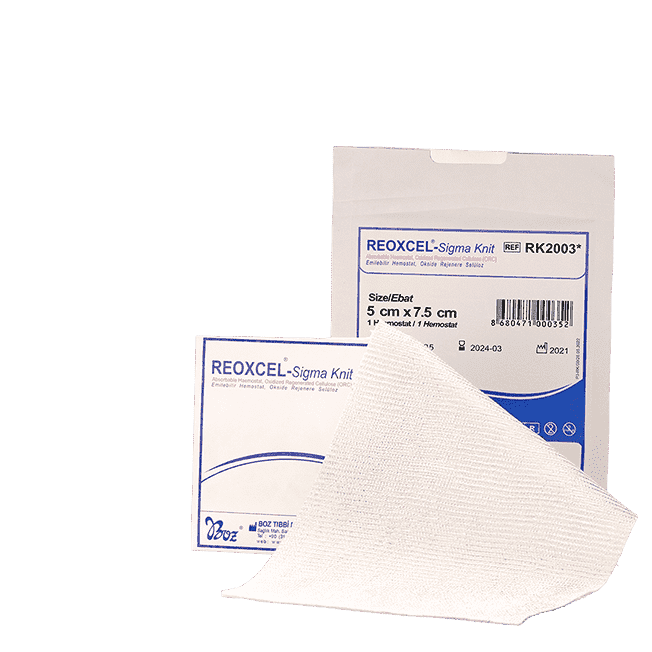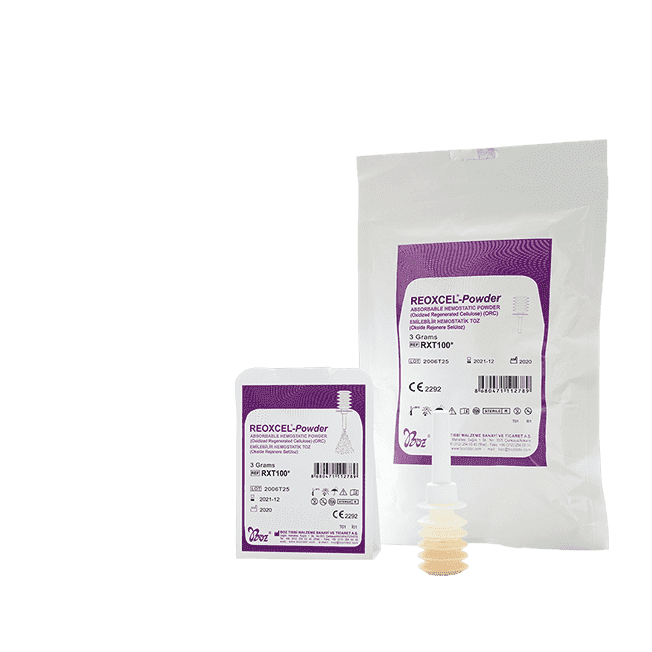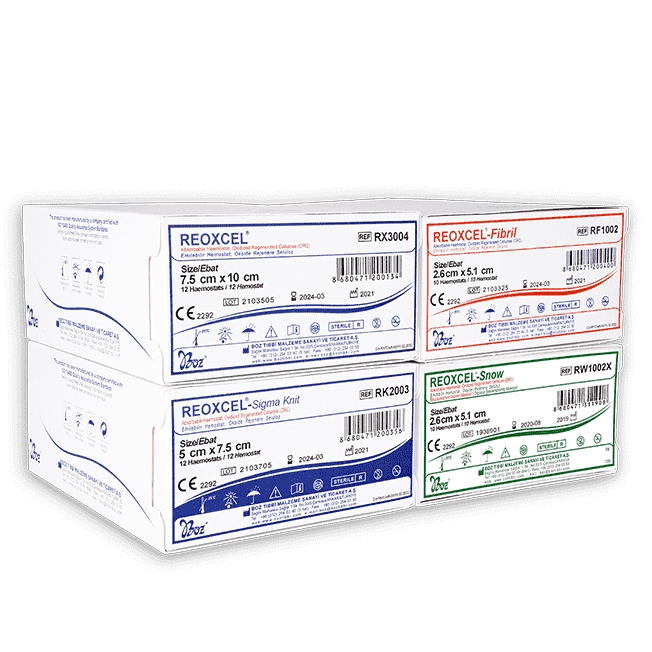 Hemostats,
Hemostatic Agents
Discover Reoxcel absorbable hemostats with different forms and types and effective against 40 types of microorganisms…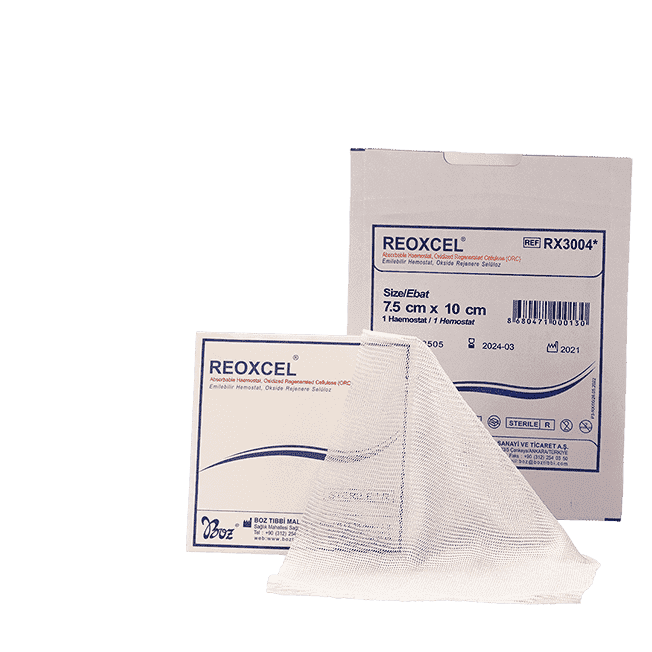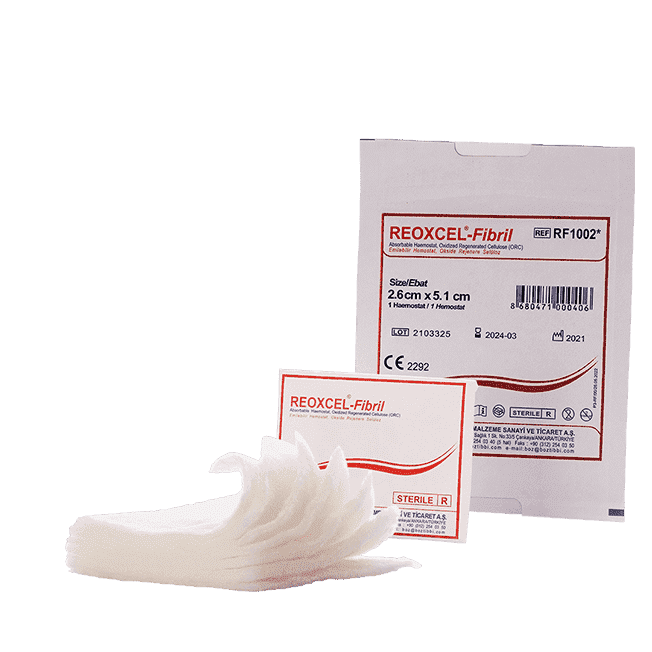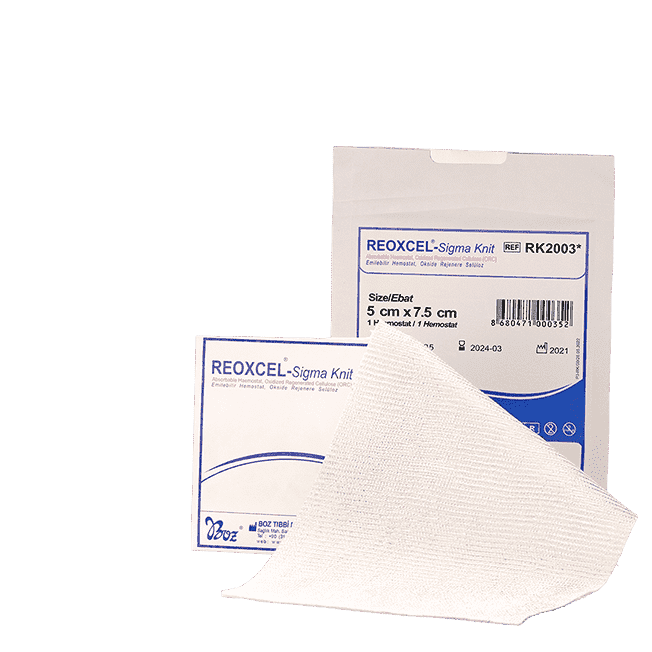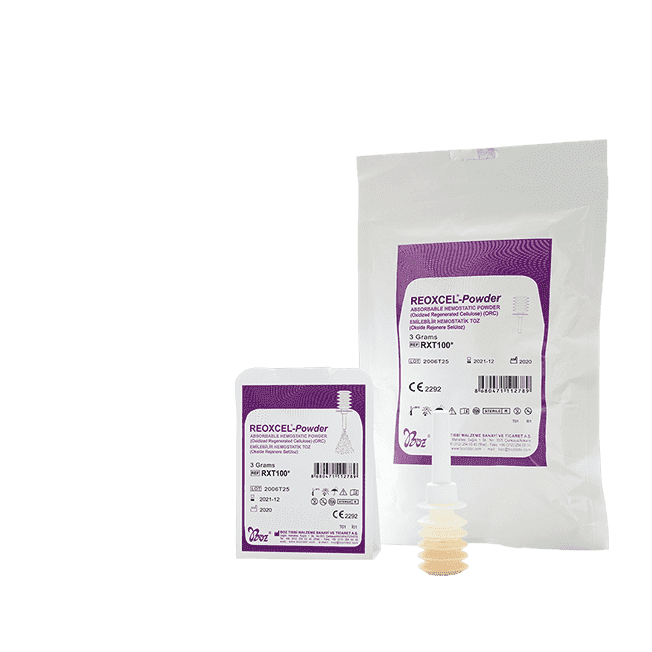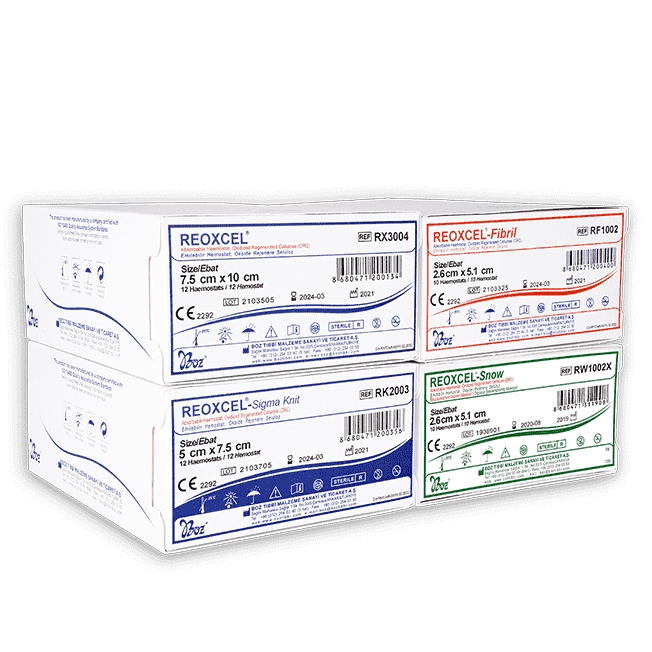 Absorbable,
Hemostat Raw Material and Types
There are 3 types of sterile hemostats which are alpha cotton, fibred or powder produced from alpha-grade cotton, Oxidized Regenerated Cellulose (ORC) and Oxidized Cellulose (OC) raw materials.

Reoxcel Hemostat
Highlights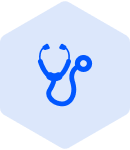 Absorption in 7-14 Days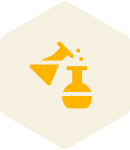 Coagulation in 3-4 Minutes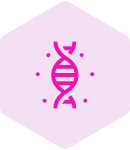 Antibacterial Protection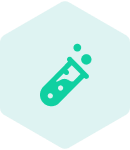 Absorption without Reaction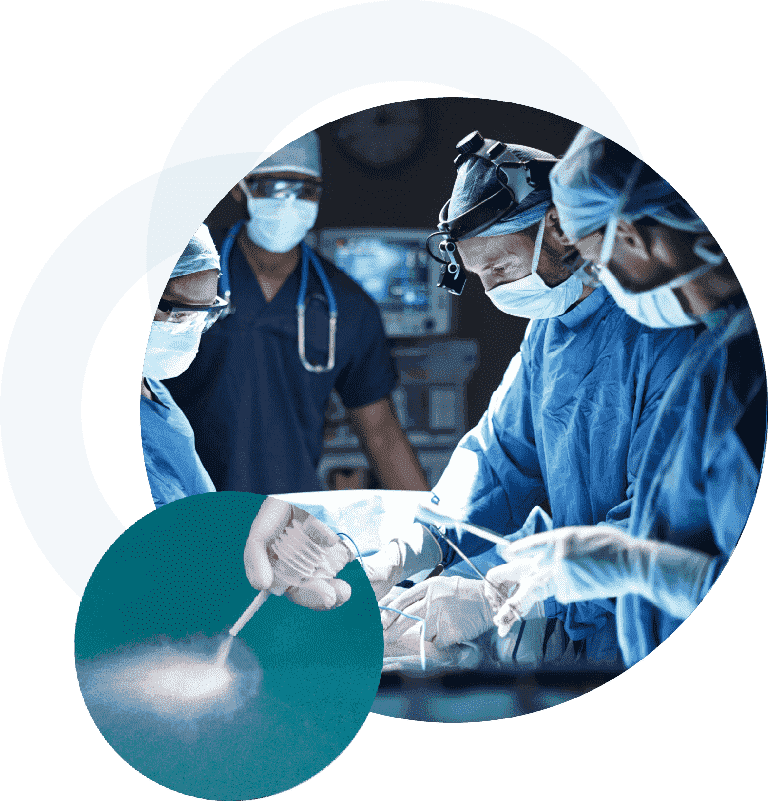 Wide Usage Area
Reoxcel absorbable hemostatic agents are developed to stop capillary bleeding, parenchymatous bleeding and recession bleeding in surgical operations. Reoxcel hemostats can be preferred to stop the bleeding when other hemostatic procedures are inapplicable. The usage area is wide and can be used in most of the important surgical operations.

Hemostatic Agent Properties
Reoxcel hemostat hemostatic agents are sterile hemostatic prepares produced from Oxidized Regenerated Cellulose (ORC). These hemostats with sterile and antibacterial effect has 3 different types such as plain texture structure, fibrous structure or powder form.

New Products
You can check here for our announcement and other tested Reoxcel products.

Contact Us
Contact us for your orders and questions. Our teams will get back to you as soon as possible.

Hear From Us
We develop our Reoxcel hemostats every day to make them more comfortable. You can follow these advancement and our new products from here.