Reoxcel Fibril absorbable developed for multi-dimensionality, adherence and compatibility is a fibrous, sterile hemostat prepared produced from oxidized regenerated cellulose (ORC) (polyanhydride glucuronic acid).
Reoxcel hemostat which is a sterile and absorbable preparate obtained from controlled oxidation of regenerated cellulose and developed for multi-dimensionality, adherence and compatibility is divided into two such as plain fabric and fibrous structure. Both hemostat types are 100% organic (plant-based) and absorbed without tissue reaction at implantation area. In this post, we will talk about fibrous Reoxcel hemostatic agent properties and usage areas.
What Are The Properties of Fibrous Reoxcel Hemostat?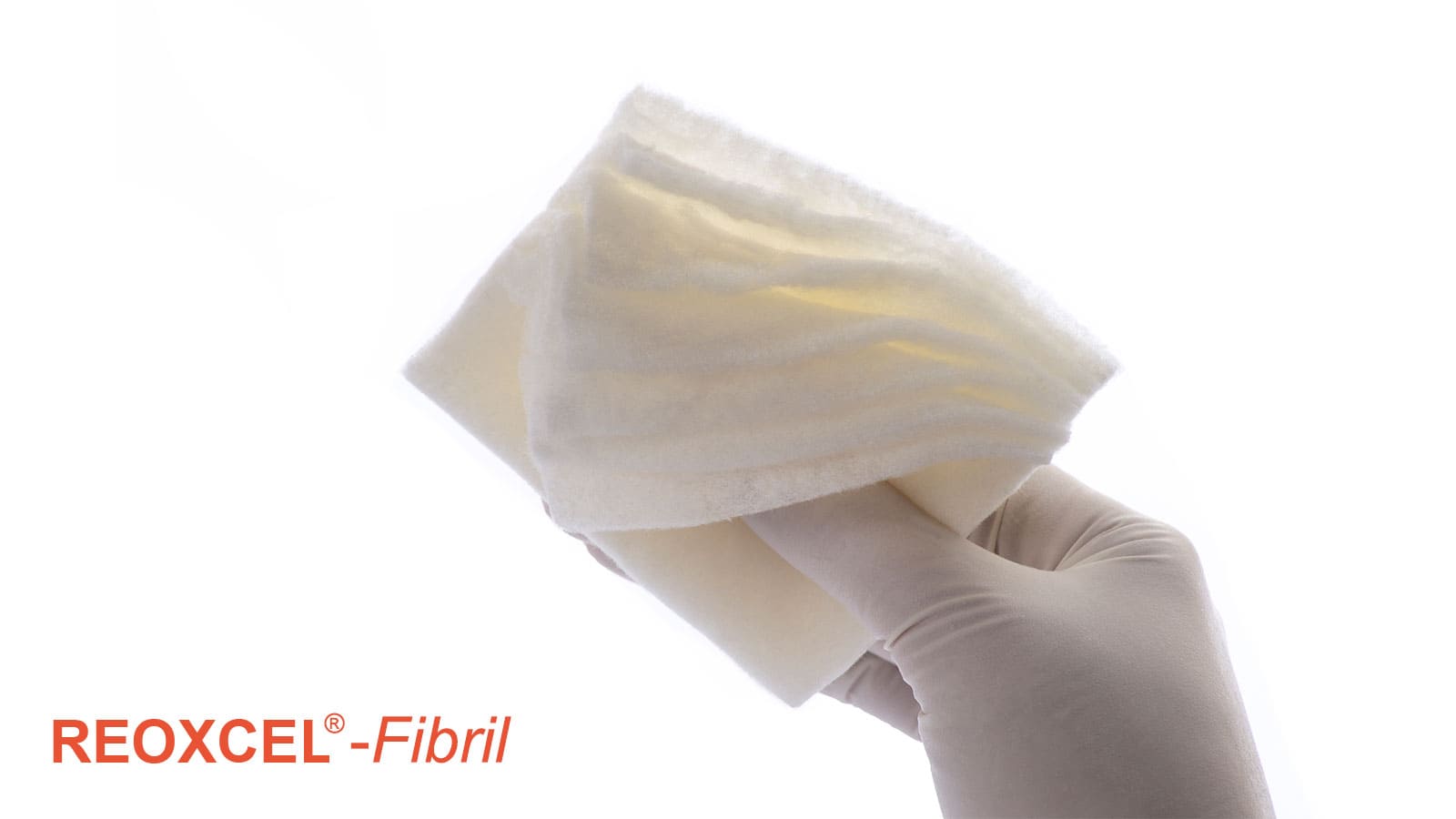 Reoxcel Fibril absorbable hemostat hemostatic agents that ensure ease-of-access to hard-to-reach areas with its small mesh and moisture mesh layers that matches rough and irregular surfaces is 7 times thicker than standard Reoxcel hemostat, the layers can be separated and turned into desired form. Reoxcel Fibril absorbable hemostat is more effective against heavy bleeding and transparent layers enable better bleeding control and cautery use along the layers.
What Are The Properties of Fibrous Reoxcel Snow Hemostat?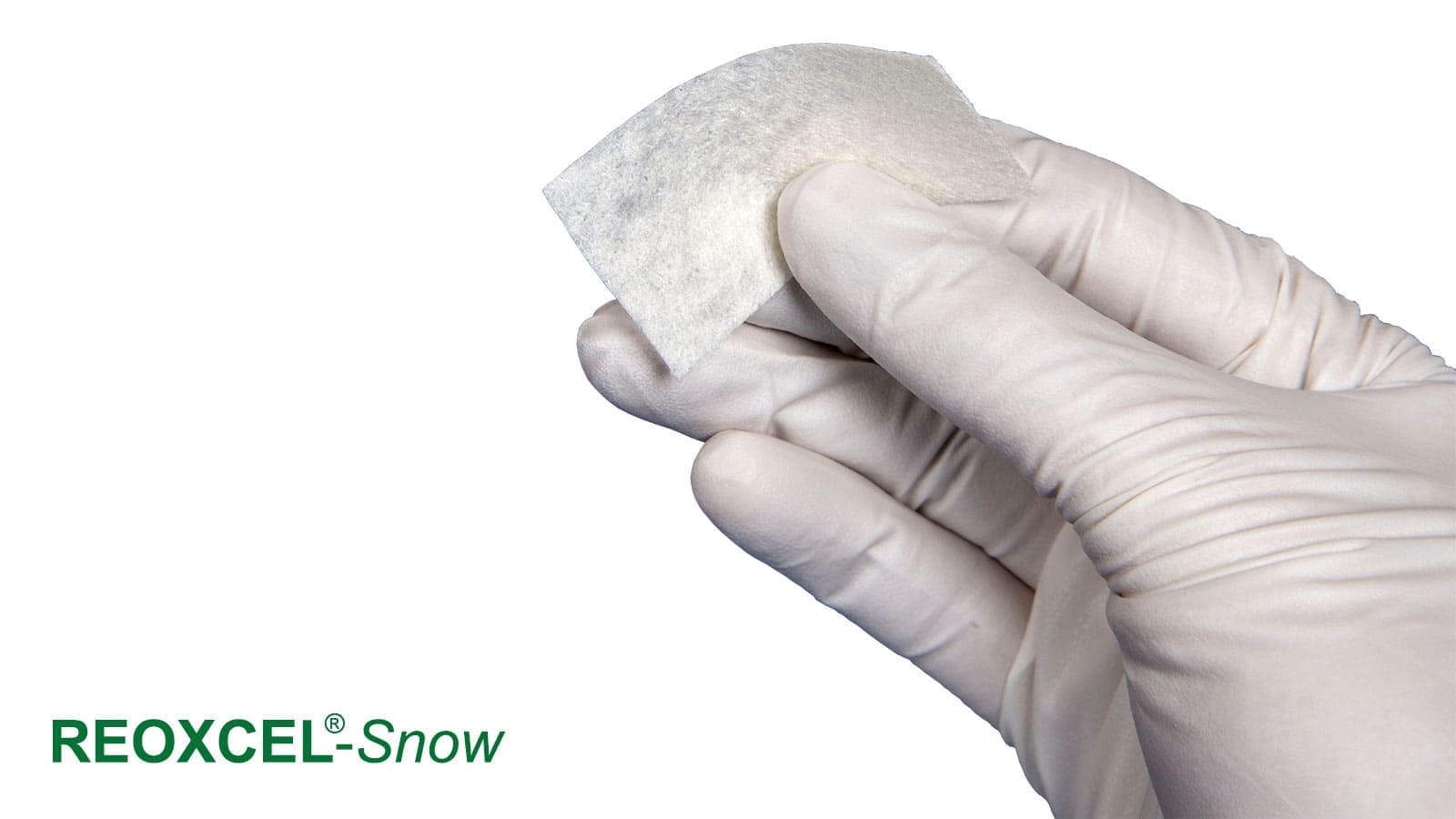 Reoxcel Snow has the same properties as Reoxcel Fibril but the only difference is Reoxcel Fibril is single-layered. Reoxcel Snow offers multi-dimensional use and transparency and it is a topical absorbable hemostat with fibrous structure. This is generally preferred in general surgery and cardiovascular surgery fields such as soft organ traumas – repairs and transplantation operations. Fibrous and single-layered Reoxcel Snow ensures coagulation in 3-4 minutes and completely absorbed by the body without any tissue reaction just like other Reoxcel products.
What Are The Usage Areas of Fibrous Rexocel Hemostats?

General Surgery

Digestive System Surgeries

Neurosurgery

Plastic Surgery

Orthopaedic Operations

Gynaecologic Operations

Urology Operations

Stomatology Operations

Throat Surgeries

Nose Surgeries

Traumatology Surgery

Cardiovascular Surgery

Face and Jaw Surgery

Lung Operations

Haemorrhoidectomy Operations

Biopsy Operations
The product can be used in general surgery, digestive system surgery, neurosurgery (Reoxcel Fibril is preferred especially in brain operations), plastic surgery, orthopaedics, gynaecology, urology, stomatology, throat and nose surgeries, traumatology and cardiovascular surgery, vascular prosthesis implantation, facial and maxillofacial surgery, lung operations, haemorrhoidectomy, biopsies, liver and biliary operations, gastric resection, thoracic and abdominal sympathectomy as well as other surgical fields. Fibrous Reoxcel absorbable hemostats can be applied to cavities (after tumour removal) as well as endoscopic operations and dental procedures.